Cremorne Orpheum Original Movie Posters
I have a collection of vintage / original Australian movie posters for sale that are from the beautiful Art Deco Cremorne Orpheum theatre in Sydney Australia during the 1940's & 1950's. The Cremorne Orpheum theatre is currently called the Hayden Orpheum Picture Palace and was bought and restored in 1986 by Mike Walsh O.B.E.
These posters are exceptionally rare as each poster displays additionally the original theatre snipe indicating the Cremorne Orpheum name and screening days. Quality original Australian vintage movie posters (such as these) are hard to come by and they nearly always have no snipe attached so there is no clue which cinema (if any) the poster was originally displayed in. I believe you will unlikely ever find even a single Australian vintage poster with a snipe from the Cremorne Orpheum theatre anywhere else. With the snipe, you know the poster was actually from the Cremorne Orpheum theatre.
If you visit the Cremorne Orpheum theatre, you will notice on the walls there are numerous non original Australian poster reprints. To me it is pity see these fakes/reprints (which are of inferior quality and are worthless). The theatre has a rich history and original movie poster memorabilia is about all that remains from this theatre from the Golden Age of Hollywood.
I purchased each poster individually around the same time, presumably originating from the same collector. My aim was to assist in preserving the history of the Cremorne Orpheum through it's posters by keeping all these posters together. Without these purchases, these posters would have been individually bought by many buyers all around the world making it next to impossible to bring the collection back together again. I am a serious collector and have been collecting for over 10 years and look after each poster meticulously.
I hope these posters will be able to stay together as a collection and be enjoyed by the many people who love the Cremorne Orpheum theatre as much as I do.
These posters are available for sale as a bulk lot only. You can own this major part of Cremorne Orpheum's history with these original movie posters displayed proudly on your walls. They truly are beautiful. Those familiar with vintage Australian movie posters will attest these posters to be in excellent condition for their age.
I have about 50 posters. Each one is approximately 800mm tall x 340mm wide. Here is a sample...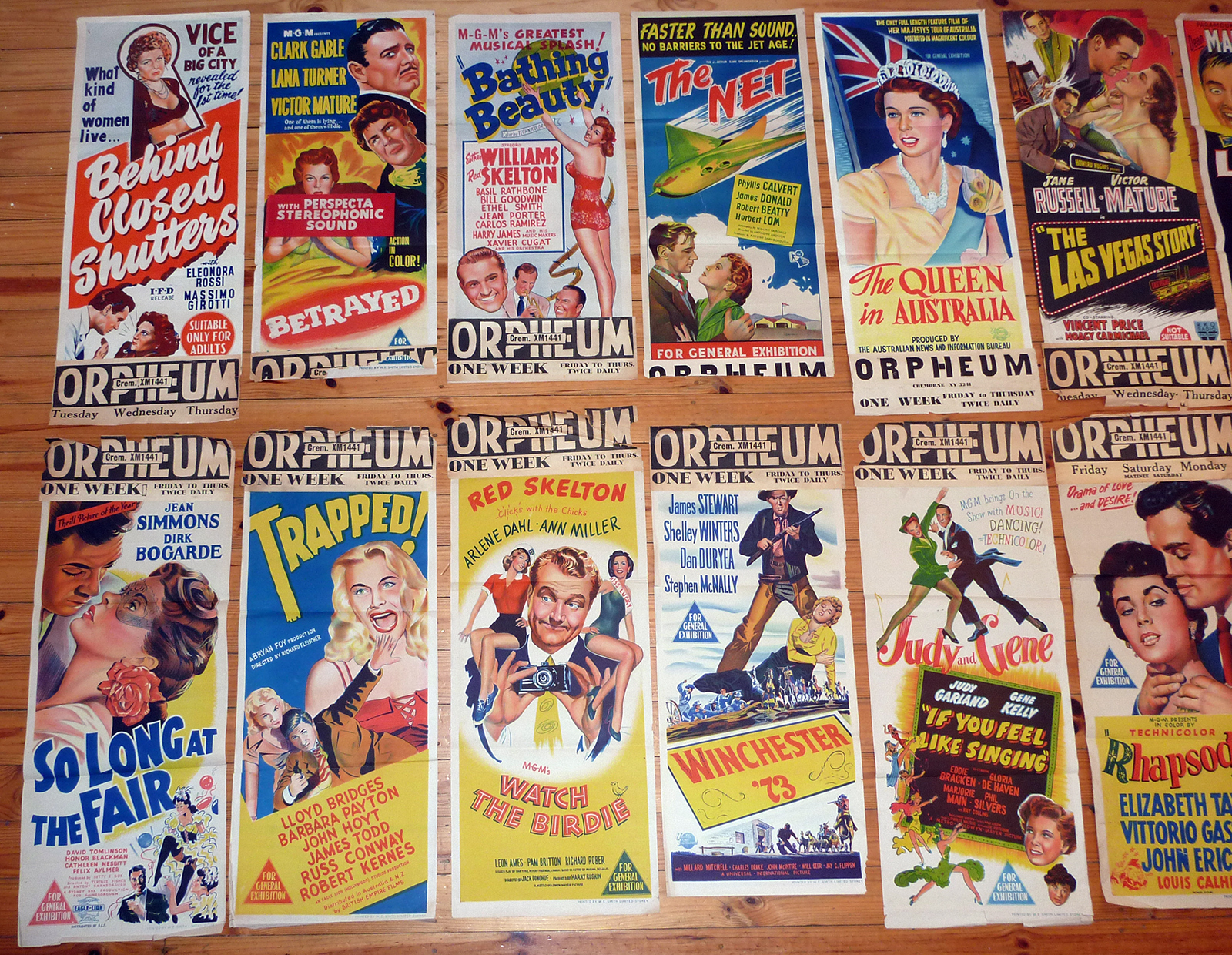 Around June 1950 Cremorne Orpheum changed it's telephone number (as indicated on each poster snipe) from XM1441 to XY5241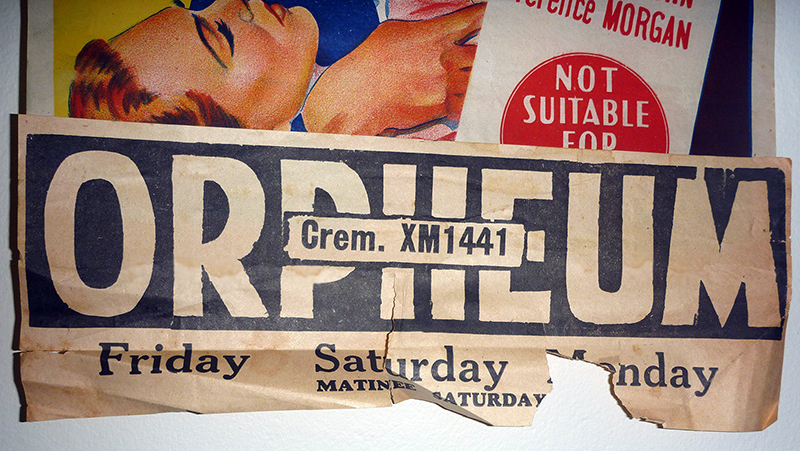 Newspaper advertisement April 13 1940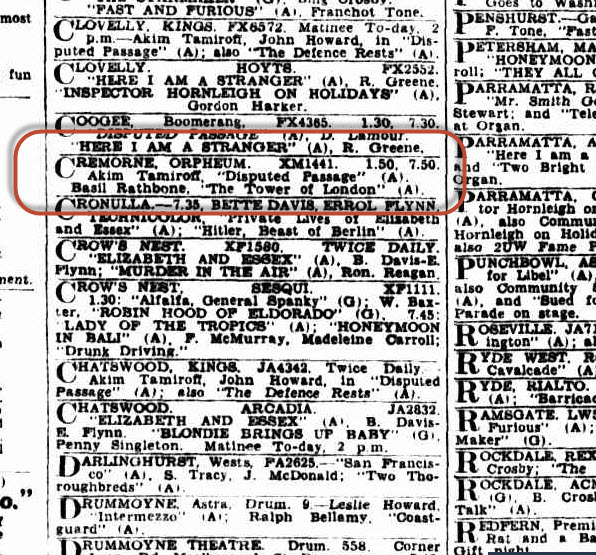 Newspaper advertisement July 4 1952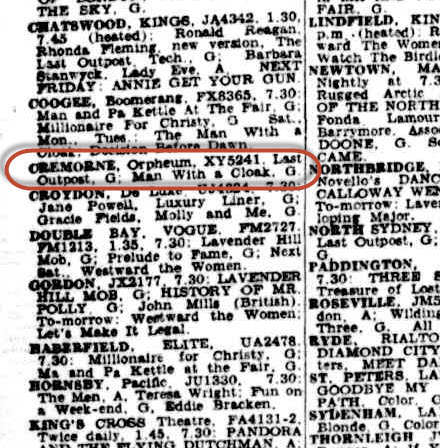 Photo of the Cremorne Orpheum in 1958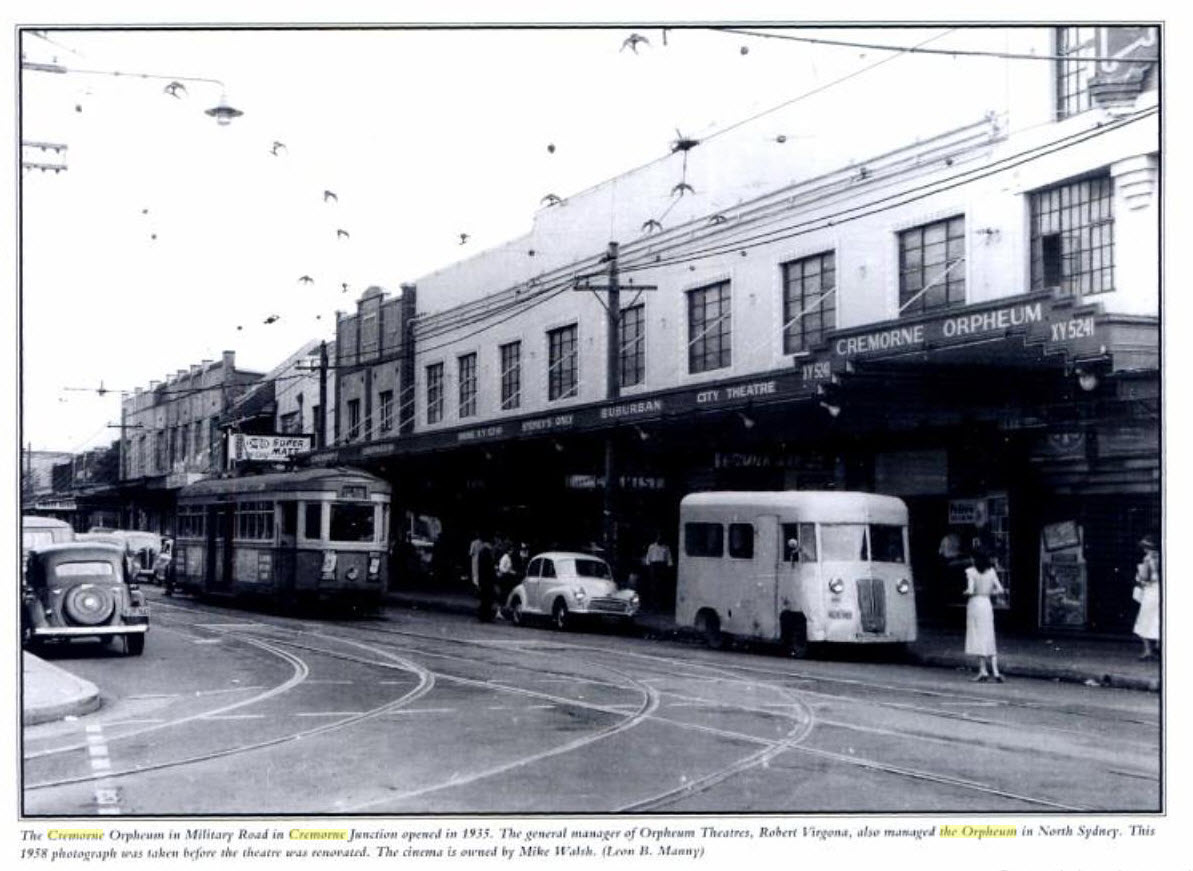 Contact me: Steve. Within Australia: 0407571373, From overseas: (+61) 407571373.